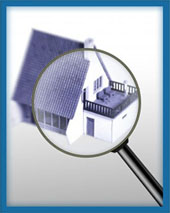 Our Services

We provide a wide range of residential real estate valuation and appraisal reports for

* Mortgages, High Ratio Mortgages, Equity Take-out

* Renovation & Construction loans, Progress inspection reports.

* Matrimonial Settlement (current and past market value)

* New Home Appraisals, Buyer Appraisals, Pre-listing Appraisals

* Power of sale, Foreclosures

* Tax Assessment Review and Appeal (current and past market value)

Our commitment to service ensures that all appraisals are performed timely Elite Appraisals Inc is dedicated to provide our clients with the highest quality of appraisal service available.

Please call 905-230-4626 for a price quote and to place an appraisal order.